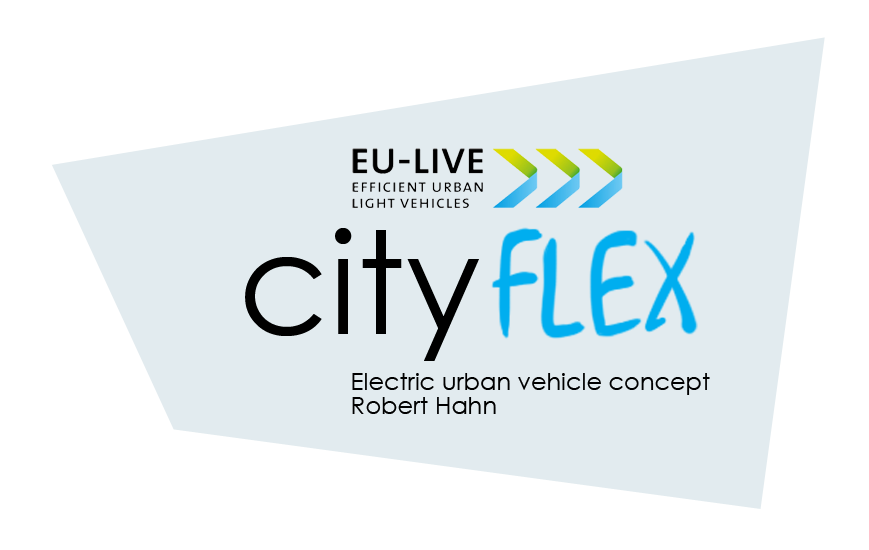 Based on the smart sharing 2025 concept, the vehicle was further developed for the EU Live contribution. The concept vehicle cityFLEX was adapted to existing crash guidelines and redesigned in the exterior and interior area. The vehicle is a 1 + 1 seater with an open and a closed drive mode. It adapts to the customer's needs and is able to carry more luggage or a second person.
"The cityFLEX proves to be a multifaceted and practical car, especially when it comes to finding a parking lot in the city. Moreover, the easy-to-clean interior provides the perfect pre-requisite for serving as a car sharing vehicle." (EU-Live Website)
The cityFLEX concept was the winner of the EU-Live contest and was further developed into a virtual prototype, which was tested in a feasibility study to ensure a seamless implementation.