Type: small residential apartment | Location: Berlin, Germany | Area: 55 sq.m | Year: 2021
Based on a compact floor plan, this goal was to combine practicality and open livingspace design. For this purpose, a bar was integrated into the kitchen area, which separates the living room. The hallway is supplemented with storage space and the sleeping area has a separately connected dressing room.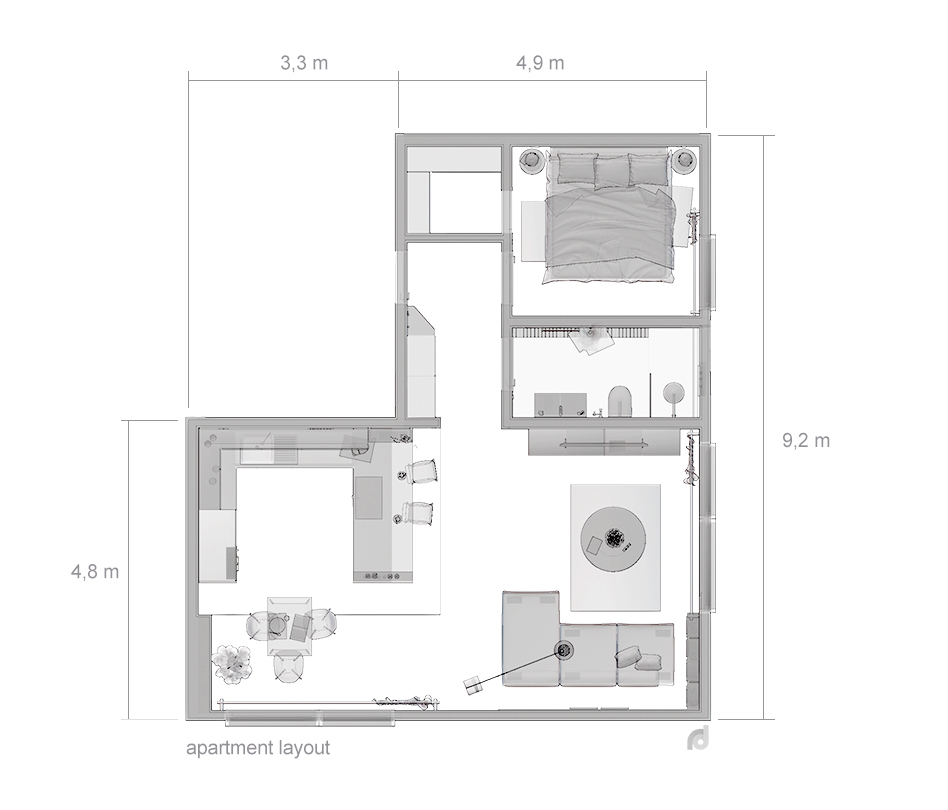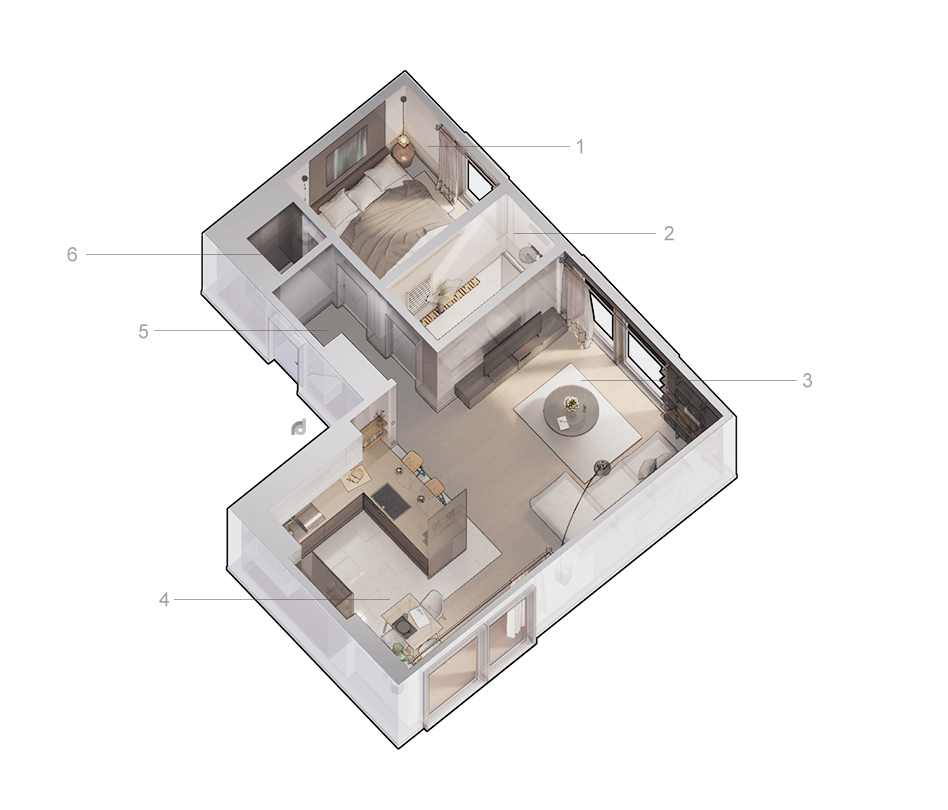 1 bedroom
2 bath
3 living room
4 kitchen with dining area
5 small corridor
6 dressing room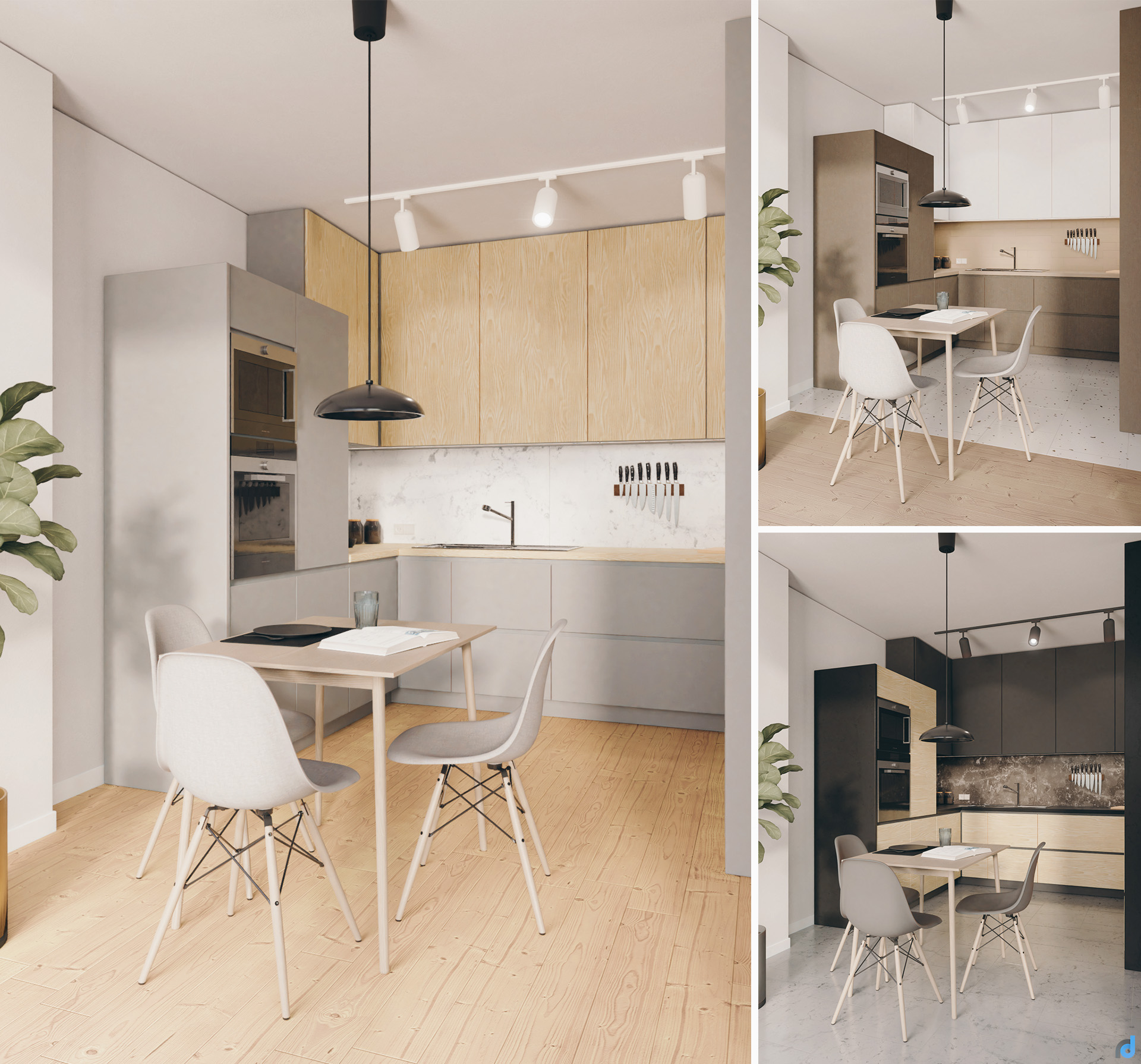 Using the kitchen as an example, different design variations of color and surface (c&t) show the effects on the room ambience and have a significant influence on the character of the entire apartment. The perceived size of the room and the overall interior lighting are also influenced by the choise of color and material.